About Our Latest Release: Genever
Awildan Distilling is excited to announce our latest spirit release: Genever.
Awildan's Genever uses our single malt whiskey as an exceptional foundation for the blend of 11 organic or wild-harvested botanicals. The botanicals include: juniper berries, coriander, angelica root, cassia bark, grains of paradise, lemon peel, orris root, black cardamom, mace, gentian root, and birch bark. There is a sense of the familiar for fans of gin, with juniper presenting the dominant aroma and flavor. However, the warming flavors of mace and cassia quickly catch up, with a pleasant citrus note on top. Underlying all is the flavor and texture of the single malt whiskey base spirit, lending a touch of sweetness and body not found in gin.
Genever is the historical forerunner to gin, originally made before the distilling technology existed to make the purely ethanol base used in modern gin. It comes from the area that is now the Netherlands and Belgum. I was first introduced to this style of spirit in 2017 when working at Strathearn Distillery in Scotland. They used single malt whiskey as the base spirit and I loved the complexity. I love the history as well. Before hops were widely used as a preservative and flavor ingredient in beer, people used a wide range of herbs and botanicals, including juniper berries (which have mild anti-septic characturistics). Brewing beer from excess cereal crops was a way to preserve them, and distilling the beer preserved the farm products even more. It also added value and reduced the amount of space needed for storage. I like to imagine back five or six hundred years ago to a farmstead with an onsite brewery and distillery. They malted the barley and dried it with smoke from whatever fuel source was most convenient, perhaps peat if this farm was in Scotland, certainly wood smoke elsewhere. They brewed their beer with the malted barley, and possibly wheat and rye. They flavored their beer with what was around them, and had shown to help the beer last. Some of that beer would be distilled, resulting in a smokey, bontanical flavored spirit, stored in a wooden cask. Stay tuned for Awildan's barrel aged Genever, and eventually, we'll do a smokey barrel aged Genever as well. In the meantime, I hope you enjoy our first release!
Featured Recipe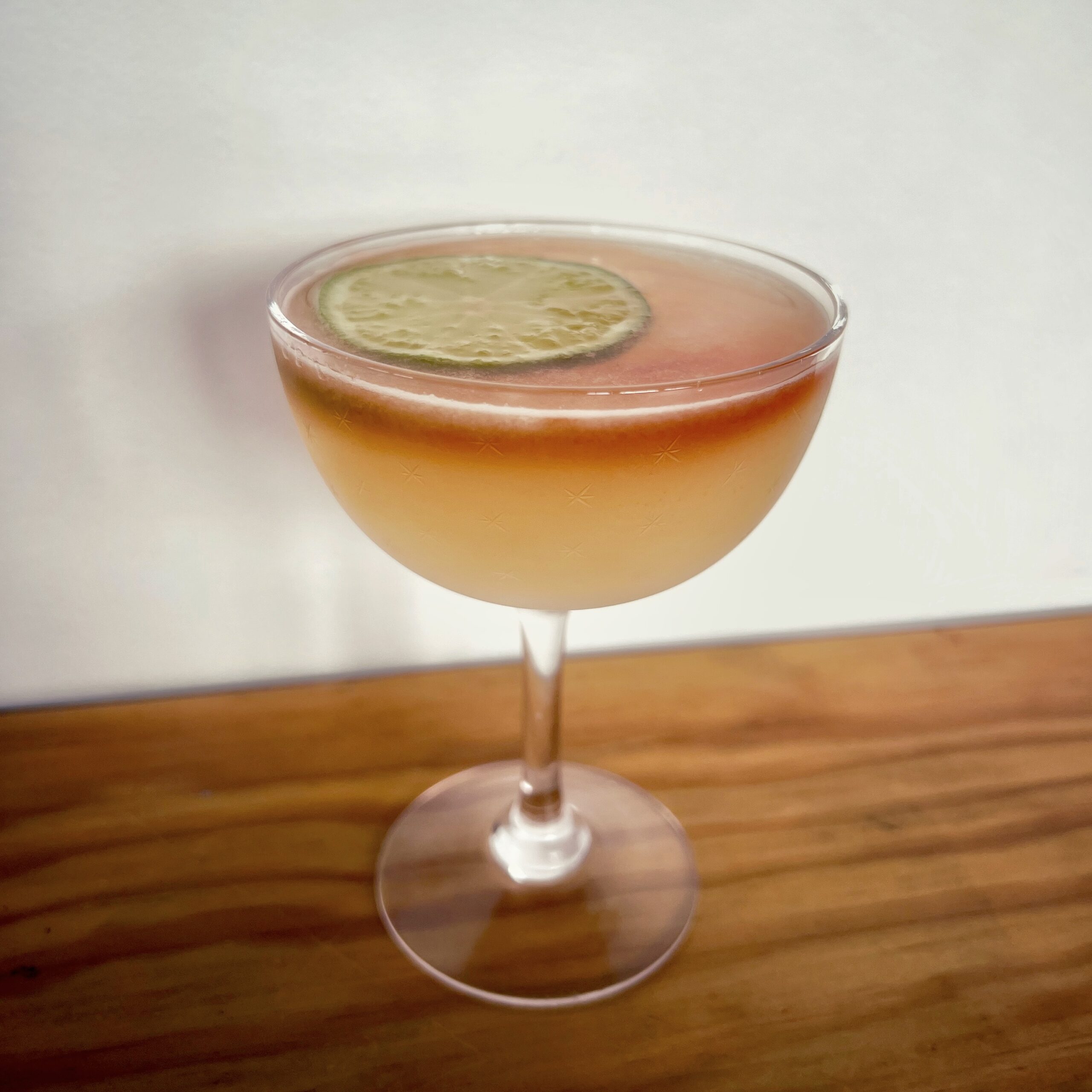 Death in the Gulf Stream
Earnest Hemmingway is said to have enjoyed this genever-forward cocktail.
Ingredients
2 oz genever

1 oz lime juice–freshly squeezed

¾ oz simple syrup

3 dashes bitters
Instructions
Fill a cocktail shaker about ⅓ full with ice. Add genever, lime juice, and simple syrup to the shaker. Give it a shake. Strain into a chilled coupe glass. Top with 3 shakes of bitters.
Reserve a bottle today!
You can reserve a bottle today for in-store pickup during our open business hours (every Saturday until the limited release of bottles are all sold).
Genever (Reservation)
Spirit made from malted barley, and distilled with juniper, coriander, angelica root, cassia bark, grains of paradise, lemon peel, orris root, black cardamom, mace gentian root, and birch bark.
It's $0 to reserve a bottle. Completing this form reserves your bottle(s) until the pick-up day you select during checkout. After you submit this form through checkout, simply pick-up and pay at the distillery in Sun Prairie, WI. $40 per bottle, 10% case discount on 6 or more bottles.