New Spirit Release: Poitín
I'm excited to announce the first new spirit release of 2023, Poitín! Awildan's Poitín will be packaged in 375ml bottles, at 100pf (50% Alc./Vol.). Only 100 bottles of this release are available. The release party is set for Saturday, March 11th, starting at noon. This event will also include a new beer collaboration with Karben4 Brewing, a food truck, and live Irish music.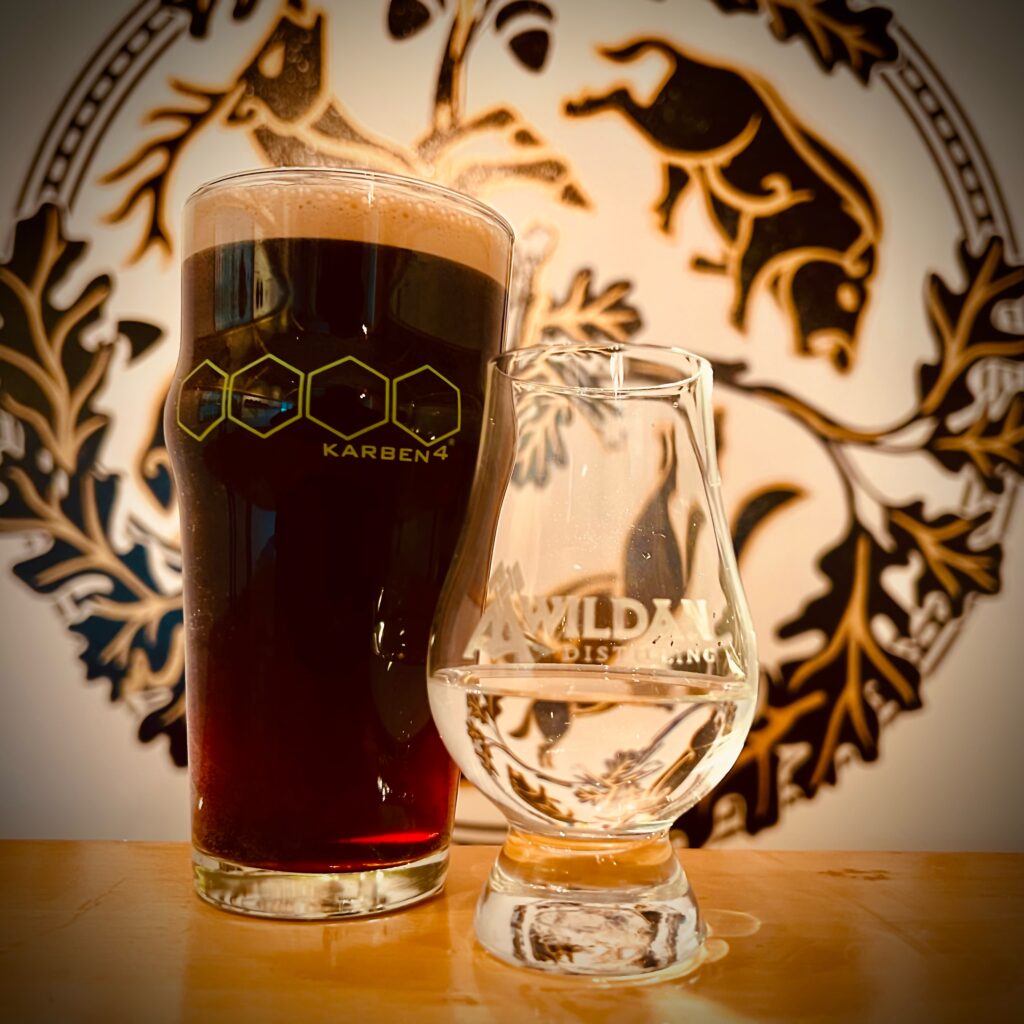 Translated from Gaelic, poitín means "little pot" and is a reference to the small, illicit pot stills used to produce moonshine in the hills of Ireland. There are many names in Irish music and literature for this clear spirit: Mountain Dew, Juice of the Barley, and Uisce Beatha (water of life) to name a few.
Awildan's Poitín is the unaged version of our Irish-style Single Pot Still Whiskey. This means we fermented malted and unmalted barley, and then triple distilled the spirit in our traditional copper pot still. The whiskey is going to age for the next three years in ex-bourbon casks, but in the meantime, we have this flavorful, white whiskey to enjoy for its own sake. The use of unmalted barley adds a spiciness, sometimes described as a sharp fruit note of green apple and lemon not found in spirits utilizing malted barley exclusively. Look for the Poitín to have an earthy, grainy flavor, and some subtle fruitiness from esters produced during fermentation. Great to experiment with in cocktails, or pair with a pint of beer, Awildan's Poitín will be a great addition to your liquor cabinet.
Pair with a pint of beer? You bet! Inspired by beers like Guinness that are known for having a slight "twang," Awildan Pub Ale is the collaboration beer brewed with Karben4 that will be released with the Poitín. Historically that sour twang was the result of blending freshly brewed beer with older, conditioned ale. The older beer would pick up some lactic acid sourness from the presence of lactobacillus in the storage barrels or vats. The Awildan Pub Ale archives its acidity from fermenting a portion of the wort with Sourvisiae, a lactic acid producing strain of saccharomyces. To be clear, the Awildan Pub Ale is not a sour ale, but the combination of slight twang, roasted malts, relatively low ABV, and the perfect balance of hops, makes an exceptionally quaffable beer. Awildan's Pub Ale is 4.6% ABV, and pours a rich brown color. It's malty, with a slight fruitiness from esters produced during fermentation. There are similar ingredients between the Poitín and Pub Ale as well, including the base malt barley, unmalted barley, and yeast used to ferment both.
I sincerely hope you enjoy these newest additions to the Awildan line up, Sláinte!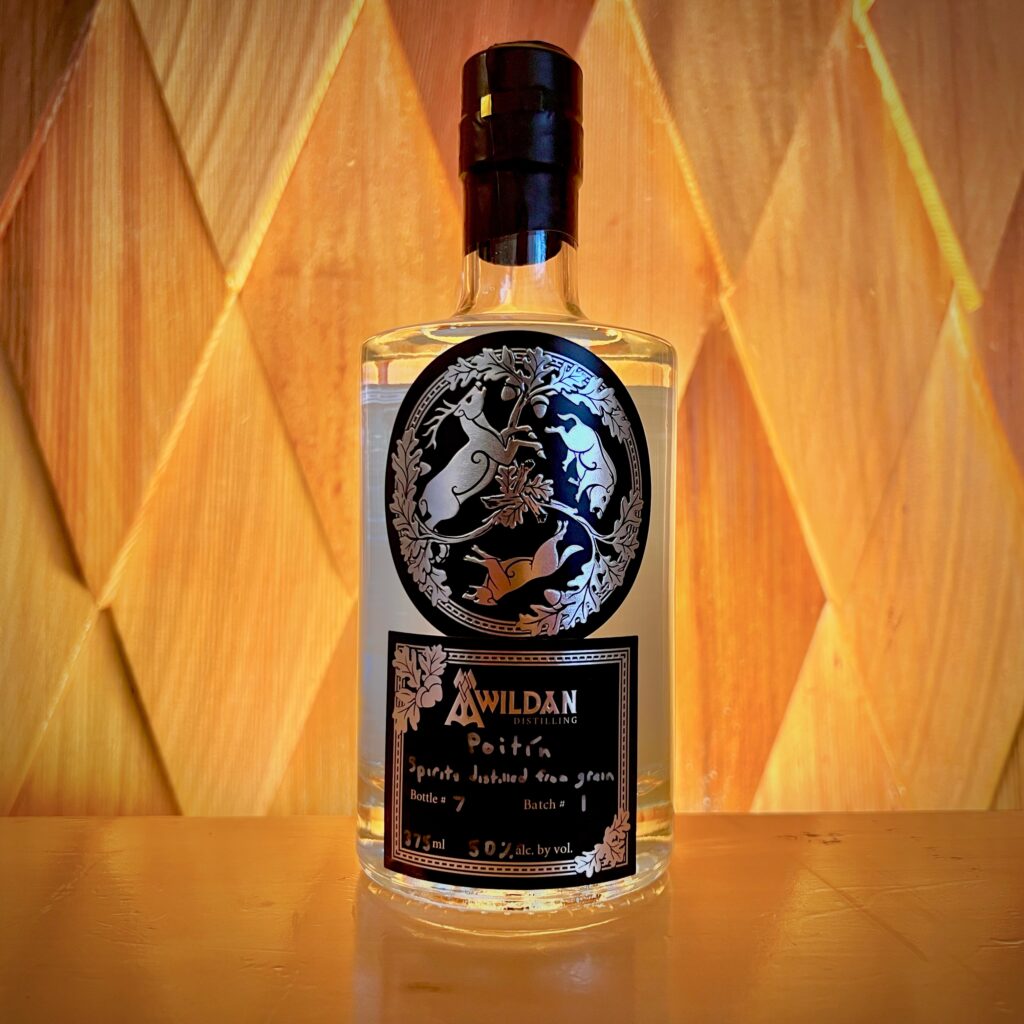 Poitín (Reservation)
Awildan's Poitín (po-cheen) release date is March 11th 2023, starting at 12:00pm. 100 bottles of the Poitín will be available to the public. It's 0$ to reserve a bottle. Completing this form reserves your bottle(s) until the release party on March 11th, simply pick-up and pay at the distillery in Sun Prairie, WI. $25 per bottle.
Bottled at 100 proof in 375ml bottles.