Awildan Distilling's

Poitín
Released on March 11, 2023
Translated from Gaelic, poitín (puh-cheen) means "little pot" and is a reference to the small, illicit pot stills used to distill moonshine in rural Ireland. These farm distilleries used crops like barley to produce a clear, fiery spirit. It's a tradition that goes all the way back to the 6th century in Ireland.
The base for Awildan's Poitín is fermented from a mash of malted and unmalted barley, drawing on another Irish tradition. Due to an English imposed tax on malted barley in 1785, Irish distillers substituted unmalted barley into their recipes. This created a new style of whiskey, now defined as Irish Single Pot Still Whiskey.
After fermentation,Awildan's Poitín was triple distilled in its traditional copper pot still. Some of the spirit is going to age for the next few years in ex-bourbon casks, but in the meantime, we are excited to offer this flavorful, white whiskey to enjoy for its own sake
The use of unmalted barley adds a spiciness, sometimes described as a sharp fruit note of green apple and lemon not found in spirits utilizing malted barley exclusively. Look for the Poitín to have an earthy, grainy flavor, and some subtle fruitiness from esters produced during fermentation.
Reserve Your Bottle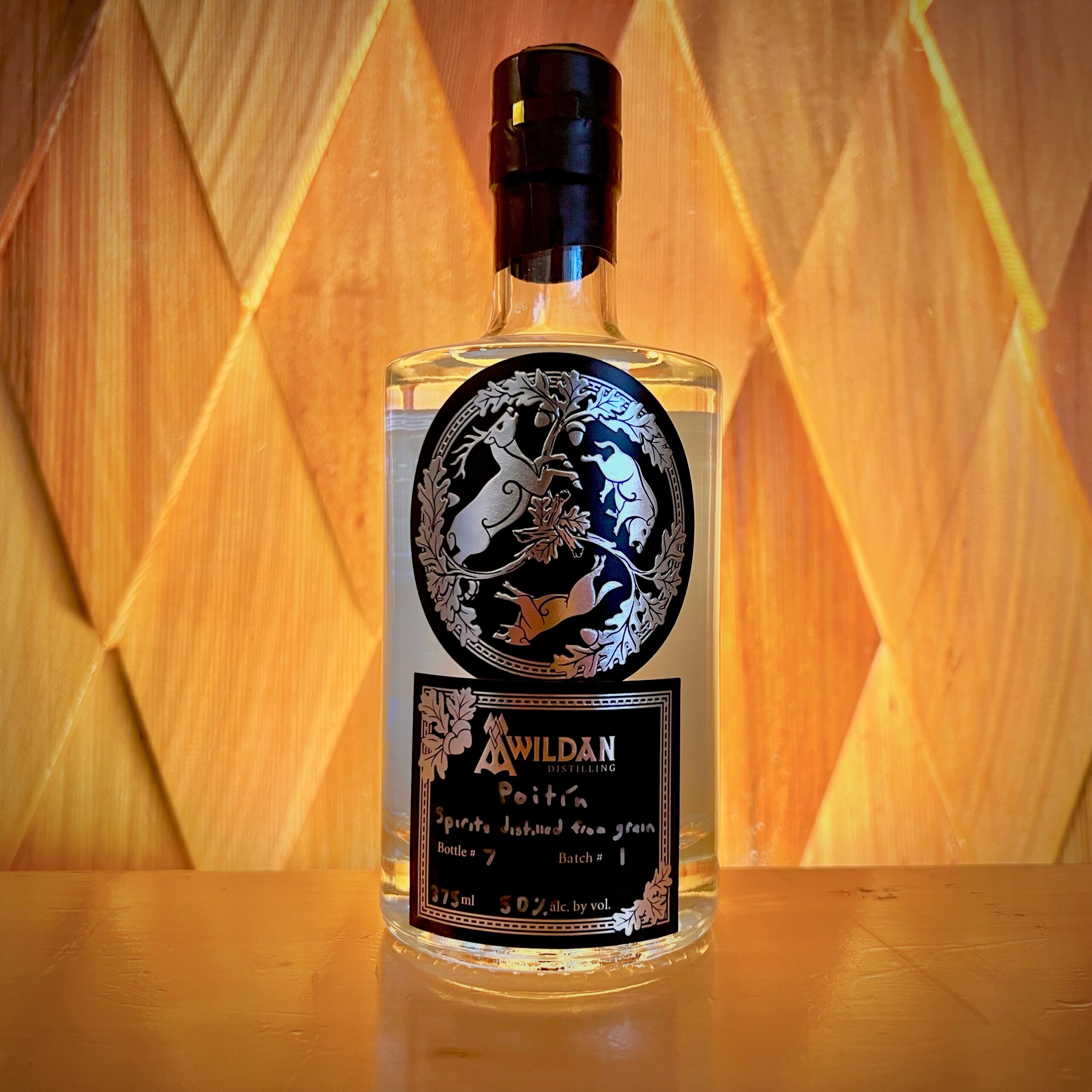 More Awildan Releases